Scheduling
---
Effortlessly input your team's work schedule using our intuitive tabular interface or take advantage of our automatic scheduling feature, which creates a balanced and harmonious schedule with ease.
Effortless Schedule Input
The
schedule is presented in a user-friendly table format, which can be arranged by employees or shifts and workplaces. You can easily enter the schedule by selecting the cells and choosing the desired shift, workplace, or employee. The interface is similar to Excel, which makes it easy to use for anyone familiar with spreadsheet software.
This intuitive design allows you to create schedules quickly and efficiently, with minimal effort required. Say goodbye to the days of tedious manual scheduling with pen and paper, and welcome an automated scheduling tool that saves time and energy!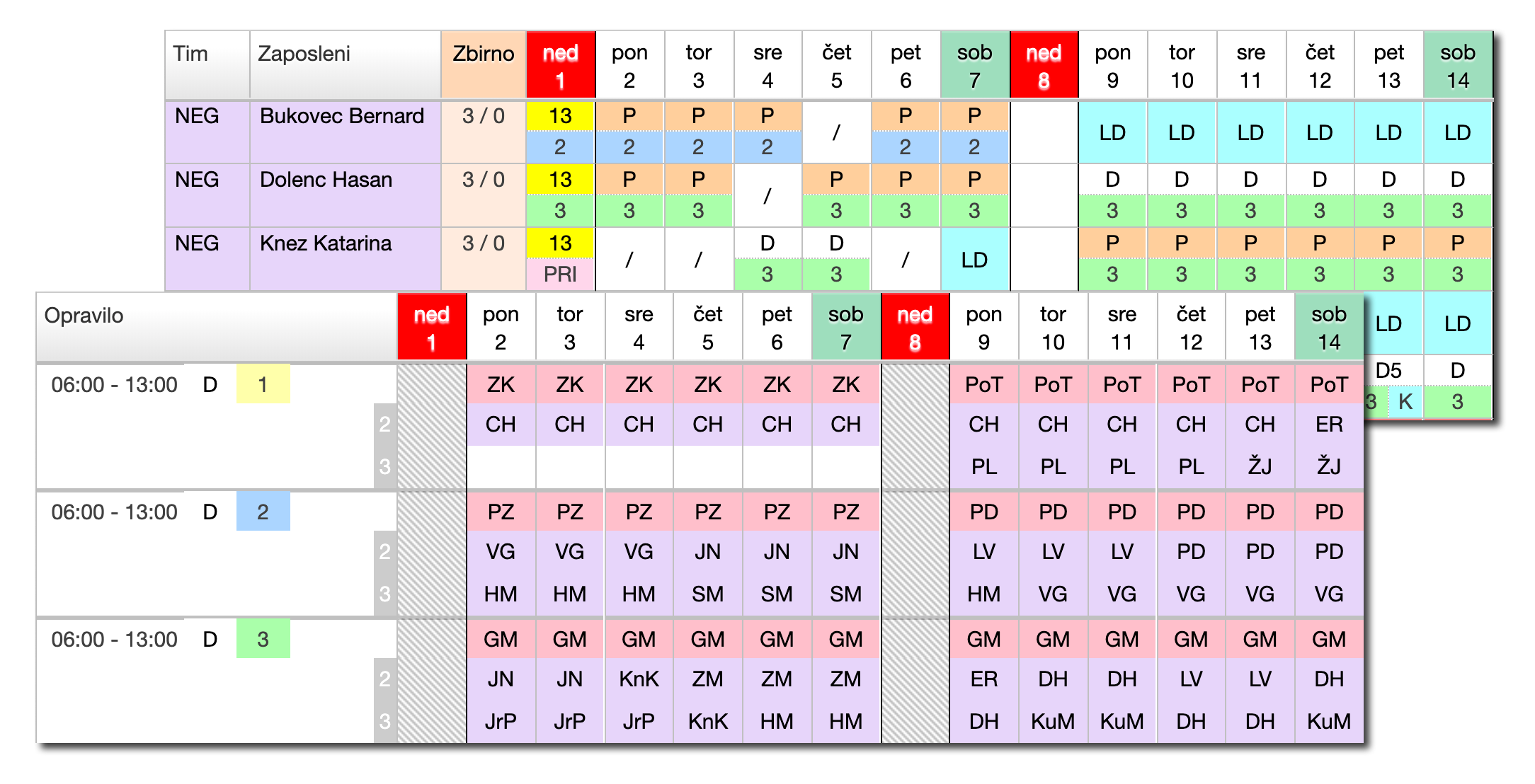 Tools for Scheduling Assistance
You can rely on key data for employee scheduling in real time with the
application. You have access to important information such as the status of vacation days for the current and previous year, total working hours, the number of employees on each shift, and summaries of the number of shifts each employee has worked in the past - including the percentage of night shifts, the number of weekends and holidays worked, and more.
This information helps managers make more informed decisions when creating schedules, ensuring they stay within legal regulations and comply with internal policies. By having this data available in real time, managers can make adjustments as needed to ensure adequate staffing and prevent burnout or overworking of employees.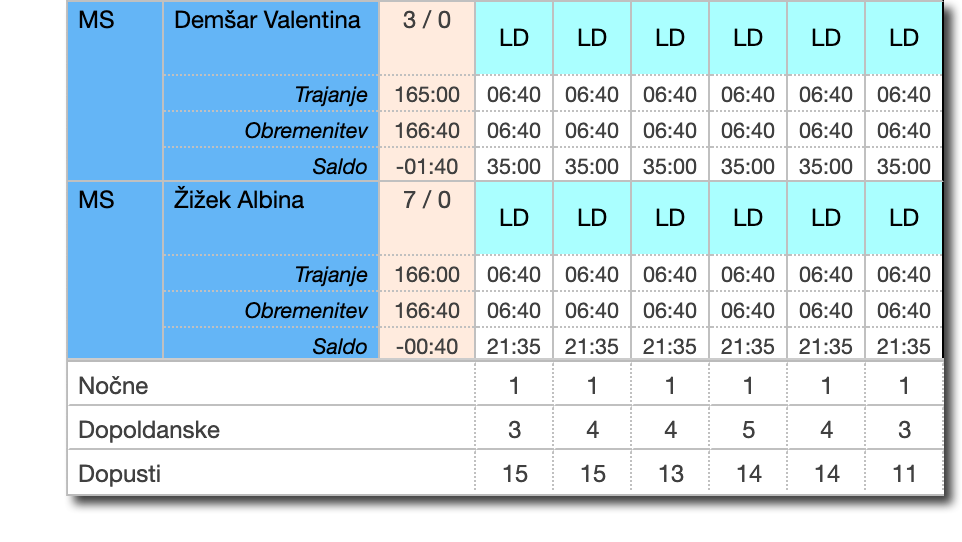 Schedule Compliance Checks
Ensuring compliance with labor laws, collective agreements, and other regulations is a critical aspect of creating a work schedule. However, manually verifying compliance with a multitude of rules is time-consuming and often neglected. The
application checks for compliance with these regulations in real-time during schedule creation and modification.
Any violations are immediately displayed in the schedule with a detailed explanation when changes are made. This allows you to correct any issues while creating the schedule, ensuring that the final schedule will always comply with all restrictions, without the need for time-consuming manual counting of shifts and worked hours.
The application can check for a wide range of rules and regulations, including but not limited to:
Minimum rest time between two shifts
Minimum weekly rest
Monthly free weekends
Limitation of working hours per week, month, or year
Limitation of the number of work Sundays and holidays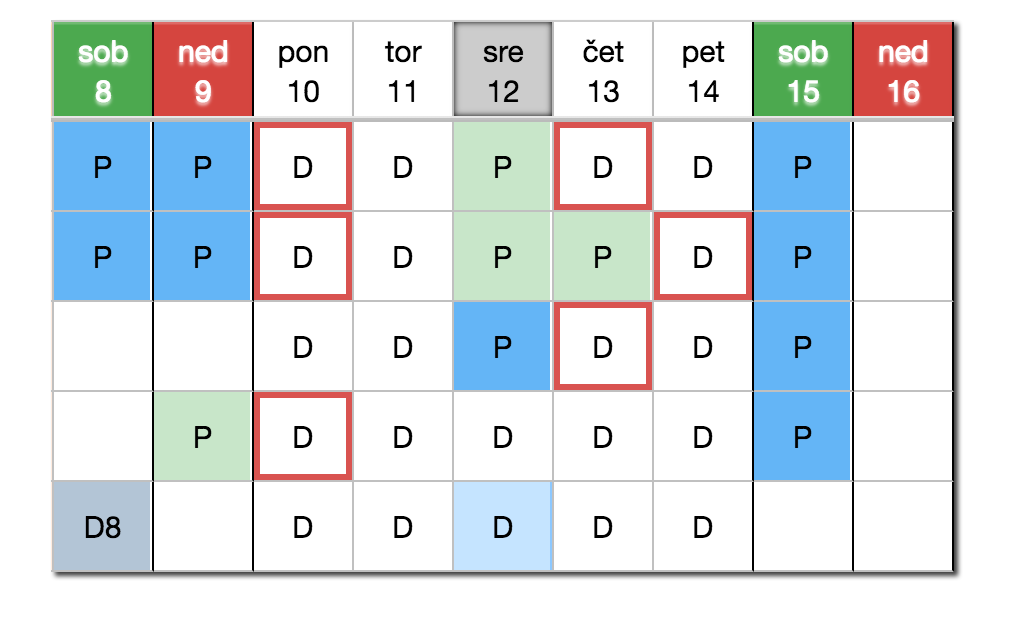 Employee Requests and Preferences
Employees can submit their preferences and availability via a web portal or registration terminal, and these are displayed in the schedule in a clear way. The manager can then easily decide whether to approve or reject a request based on the current staffing needs and availability of employees.
Preferences and availability can be set for each department as needed. The most common uses include:
Requesting annual leave
Indicating preferred shifts (morning, afternoon, night)
Requesting makeup time
Using these requests, employees can better coordinate their personal and work obligations, which is particularly challenging in multi-shift work environments.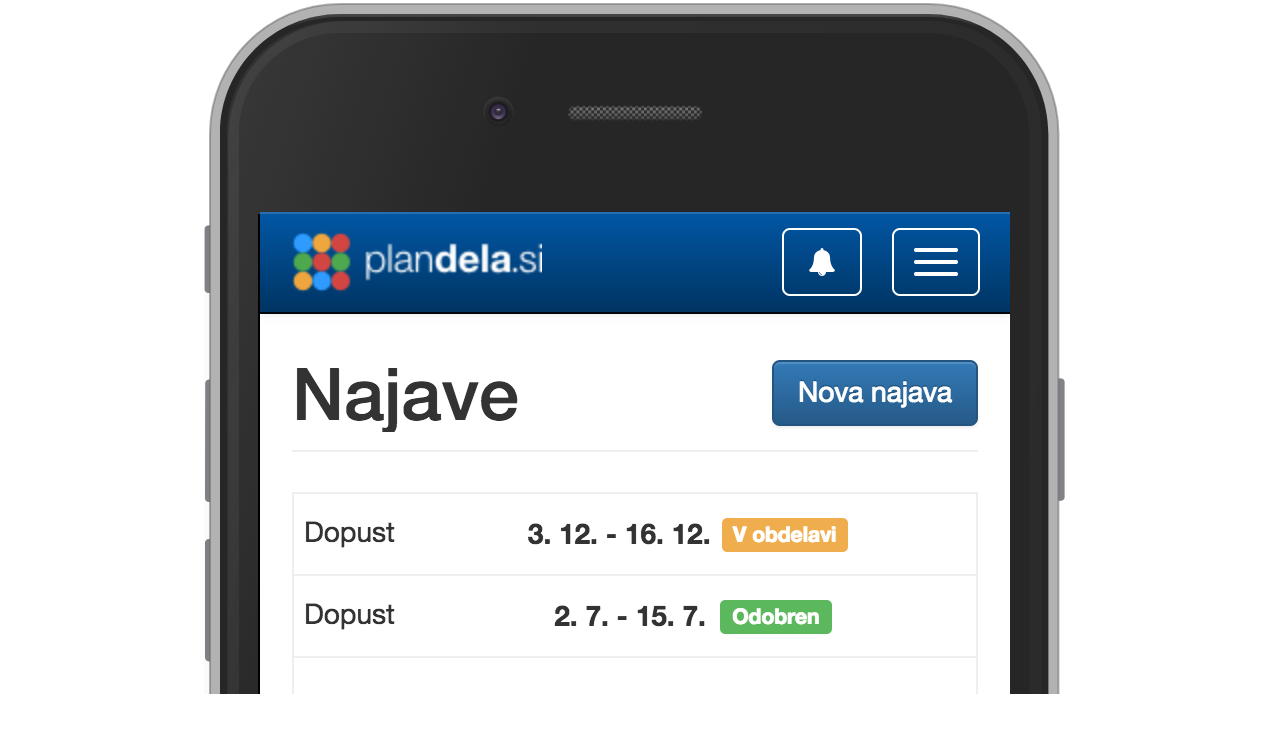 Shift swaps
Through the web portal, employees can request to swap shifts with their colleagues, and the application will suggest the most suitable swaps based on employees' skills and knowledge. The application ensures that the schedule remains compliant with legal and internal rules while also ensuring that workplaces are appropriately filled after the swap.
By delegating most of the negotiation and coordination of shift swaps to employees, schedulers and managers can focus on other tasks. They are only notified of completed swaps and must approve them. All executed swaps are reflected in the current schedule, and completed swaps are traceable. Schedule managers have insight into the chronological sequence of swaps and can always verify who proposed and completed a specific swap and when.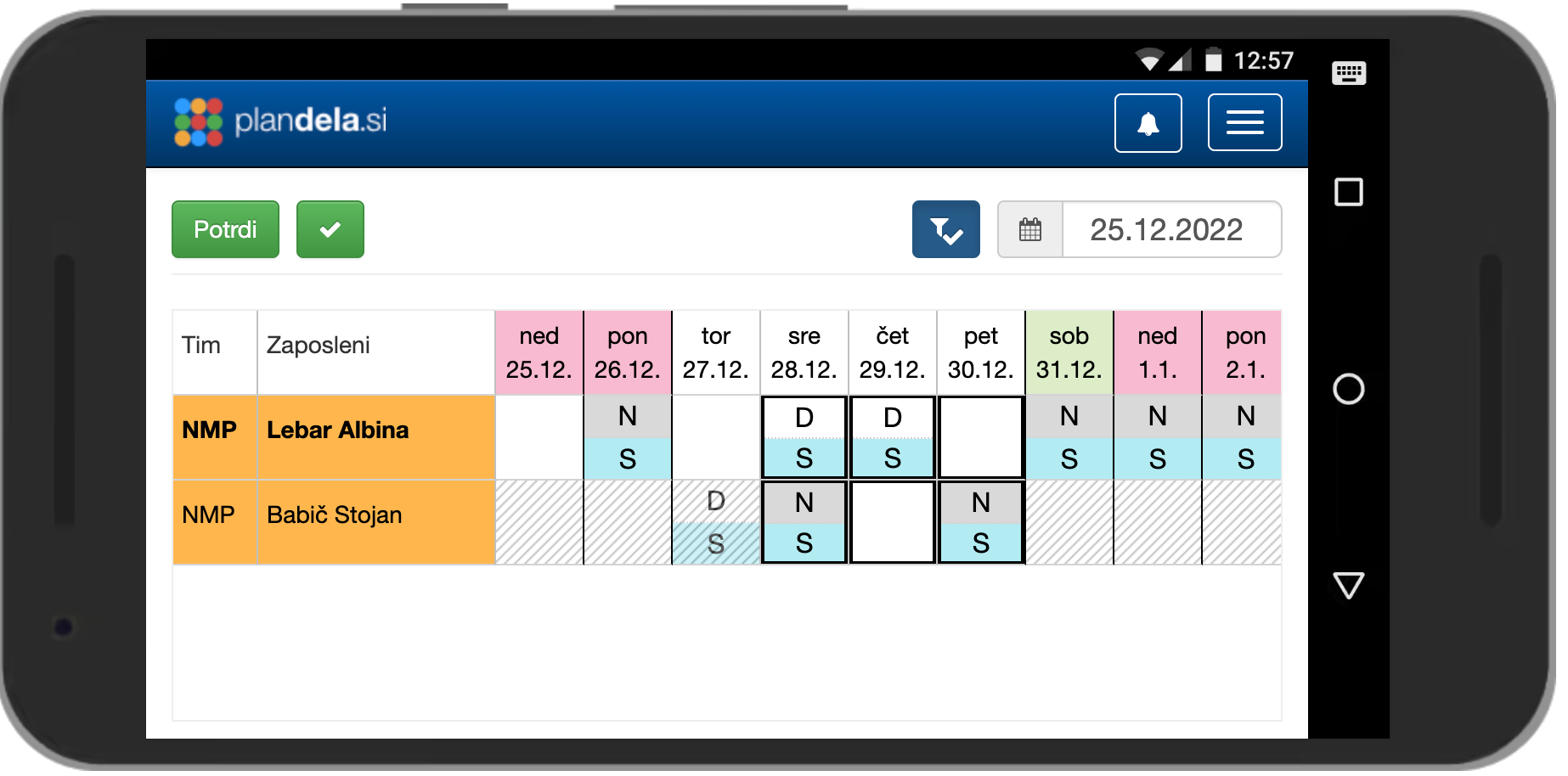 Staff Notifications
Employees receive notifications of any changes or updates to the schedule via email. The schedule is also accessible to employees through the employee portal and the registration terminal.
This system ensures that employees have access to the latest schedule at all times, making it easier for them to plan their free time around work obligations. In addition, managers can quickly and easily make changes to schedules due to unforeseen events like sick leave, and relevant employees will be automatically notified of any changes.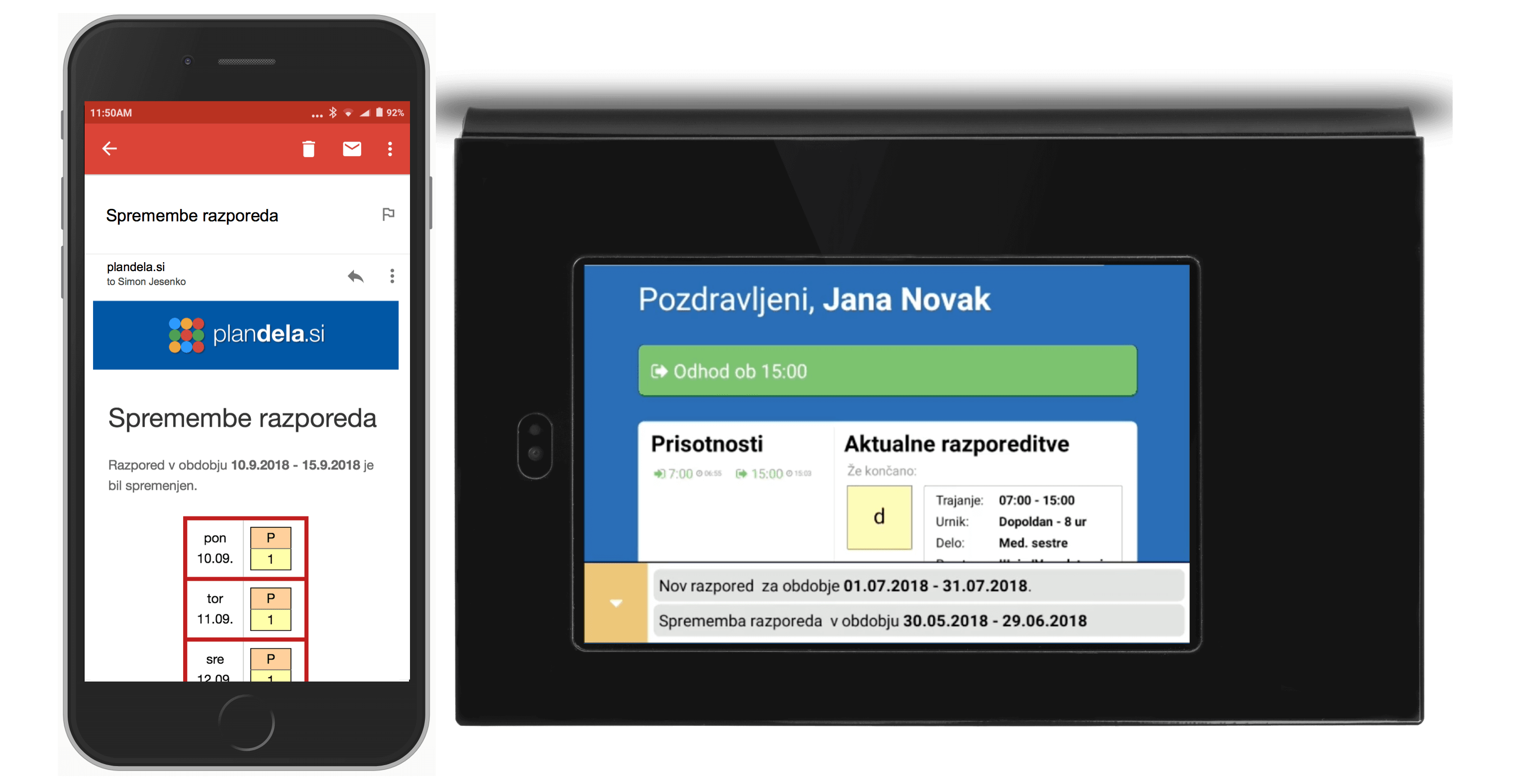 Automatic Schedule Generation
With the
solution, creating a schedule is a breeze. It takes into account employee needs, legal limitations, monthly obligations, and a multitude of other scheduling rules to produce an efficient and effective work schedule.
Automatic scheduling is particularly useful in cases where there are a large number of employees, dynamic needs, and complex scheduling rules. Manual scheduling is time-consuming and prone to errors, resulting in suboptimal schedules. On the other hand, automatic scheduling quickly finds the most appropriate solution from an extensive set of possible schedules. Despite the automation, the user maintains full control over the scheduling process. They can specify the number of employees required at each workstation and adjust any part of the schedule manually if necessary.