Configurability
---
We ensure that the application fits perfectly into the organizational structure, established work processes, and way of working in your organization with a wide range of settings.
Organizational Structure
The application supports arbitrarily branched and multi-level organizational structures as found in larger organizations. The configurability of the work process is fully adaptable for each individual organizational unit, as are the rights to view and modify schedules.
Employees are assigned to departments for specific periods, which allows for seamless handling during transitions between departments. They can also be simultaneously placed in different organizational units, allowing for multiple parallel ways of organizing employees (e.g. additional deployment of employees to standby or emergency response teams). It is also possible to loan employees to other departments for short periods of time.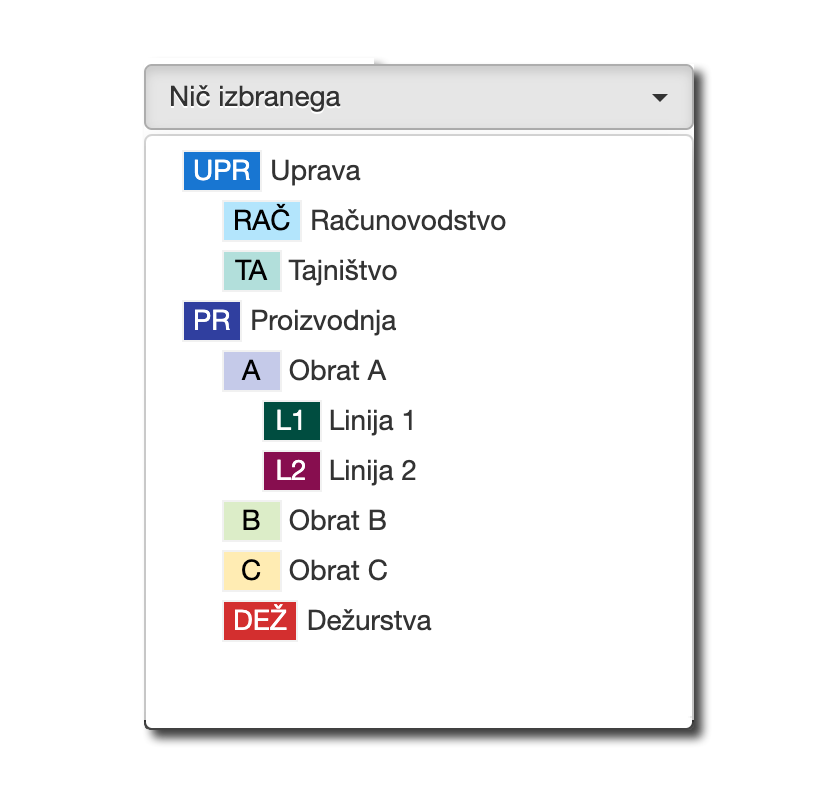 Shifts and Absences
For each department, we can set up detailed shifts and absences that are available in the schedule. A shift defines the time, location, and work that an employee performs. For each shift, we can specify in detail which employees have access to it (e.g., only employees with the appropriate competencies) and on which types of days (workdays, holidays, weekends).
The way shifts and absences are displayed in the schedule table is adjustable. By choosing the appropriate abbreviations and colors, we can make the schedule appear clear and readable. In addition, we can increase the clarity of the schedule by setting up filters that allow users to display only selected elements of the schedule (e.g., displaying only night shifts in the schedule).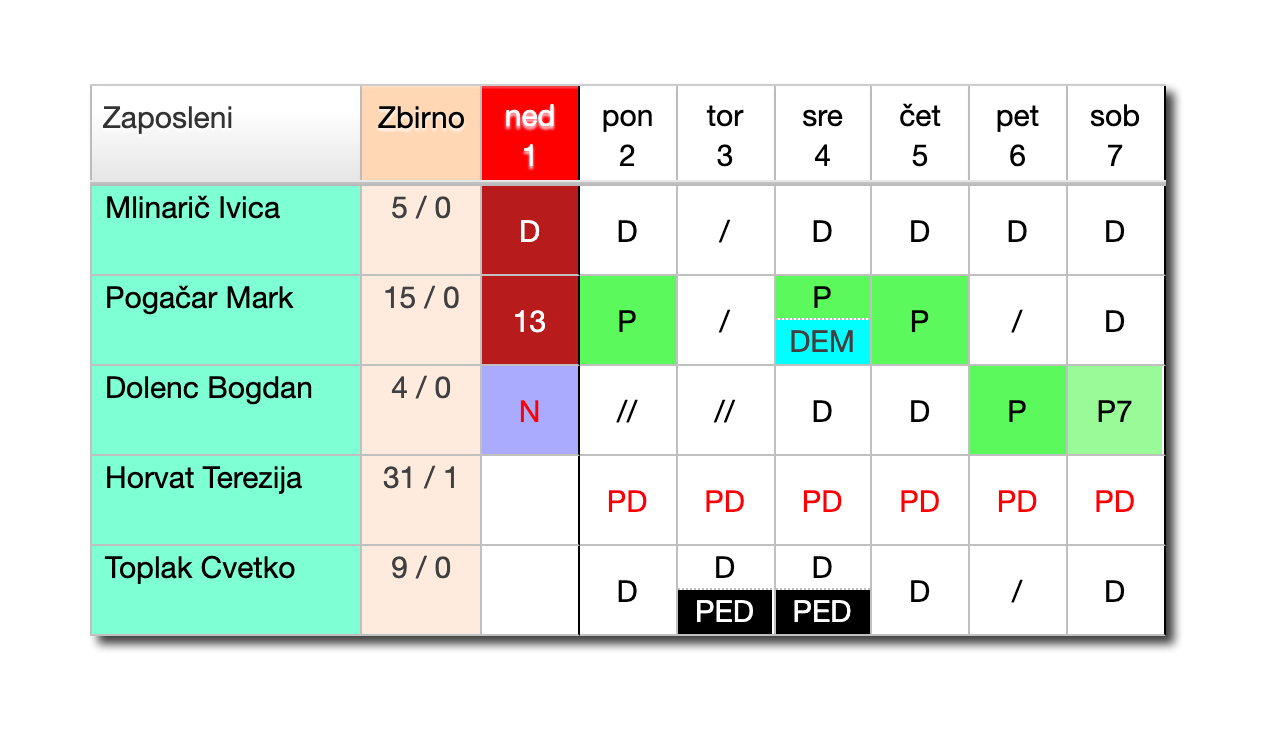 Custom reports and exports
Schedule and registration data provide the basis for various reports that organizations need for payroll processing and process improvement. We prepare customized reports for our clients, which can summarize the entered and collected data on the work process in different ways.